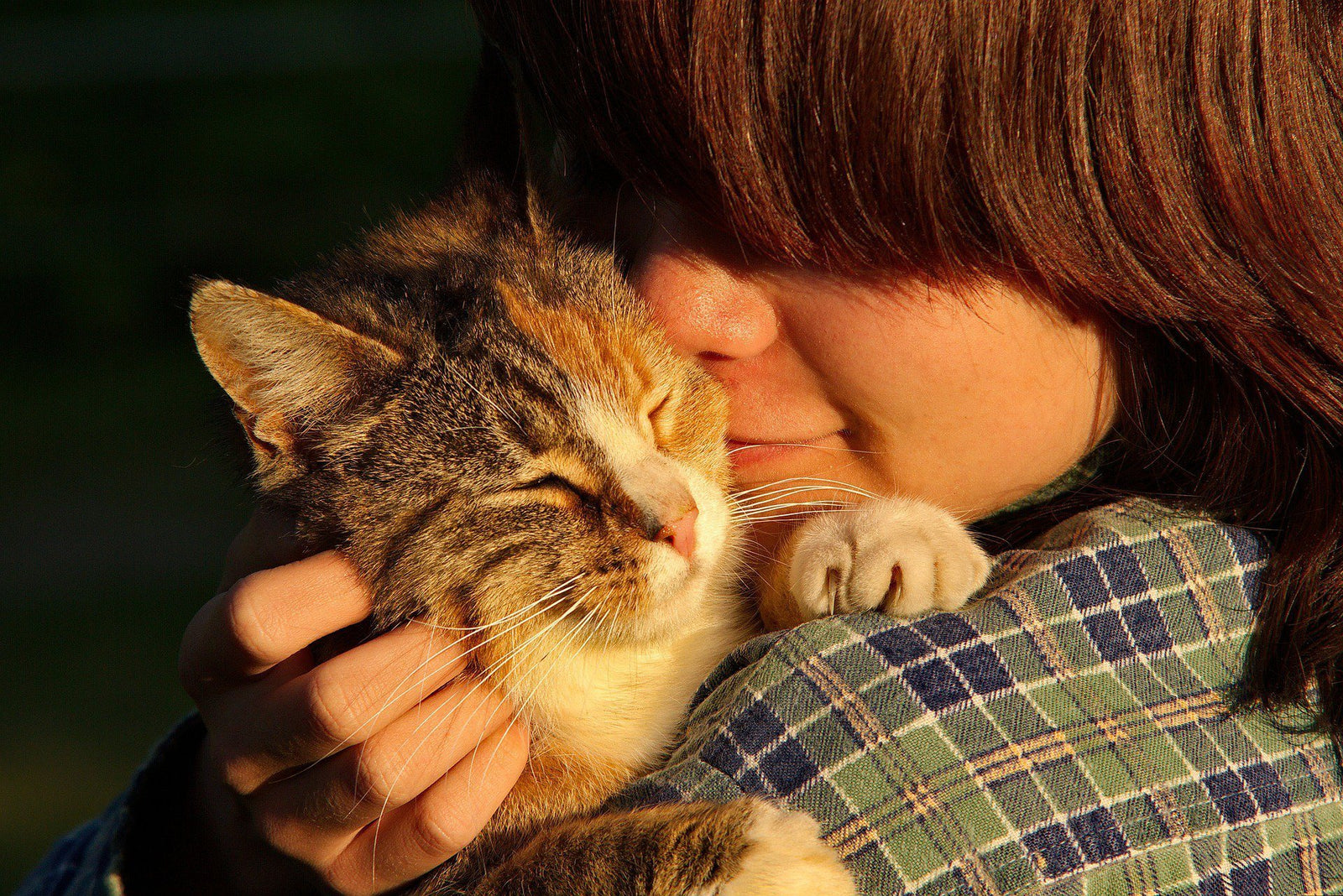 Summer break's the purrfect time to lounge by the pool, turn off the alarm, and reset from the hectic schedule of the school year. While these long, hot days seem never-ending, back-to-school is right around the corner. Thankfully, incredible teachers are getting ready to once again fill young brains with fun cat facts (ahem... knowledge).



Teaching is certainly not for the faint of heart. Every year a new group of students pour into the classroom to be taught, inspired, and nurtured. Especially for the those preschool and elementary teachers, the phrase "herding kittens" couldn't be
more accurate.
Naturally, some of the greatest teachers end their days by heading home to the cuddles of their own fur babies.
In honor of all of their hard-work and dedication, here are a few of our favorite stories about feline-loving educators as they head back to school this fall.


2 New Additions For 1 Math Teacher
When Texas teacher, Tonya Andrews lost her beloved cat, Blondie, of course she was heartbroken. The high school math teacher was so saddened by losing her fur baby of 16 years that she cried through most of the next day at school. Her students desperately wanted to help and bring her comfort.
Some of the students brought Mrs. Andrews balloons, cupcakes, and flowers, but two of the teens in her class brought her something extra special - two new kittens! The girls had rescued the kitties and knew that Mrs. Andrews could provide the loving home that they needed.


The video of Ashlei Mahan and Rachel Hanhart presenting the cats to their teacher went viral on social media. There wasn't a dry eye in the room as the teacher realized the new kitties were hers to keep.
Hanhart told the Huffington Post that Mrs. Andrews was planning to get new kittens soon anyway, but they "beat her to the punch on that one." She also added that the teacher's "happiness was the most amazing part."
It takes an incredible educator to inspire that kind of generosity and thoughtfulness in her students.


Community Cat Facts Inspire Students' Help
Another group of teachers in Arizona inspired their students to help kitties in the local community through an engaging and hands-on school project.
Students at Scarsdale Middle School learning about homeless cat facts and statistics in their hometown found out that many of these fur babies have no protection from the weather — especially in the cold winter months.
The kids decided to help by building durable, safe cat enclosures to provide shelter to these community cats.



Teachers Cindy Parrott, Denise Cassano, Steve Rambone, and Andy Verboys helped the seventh and eighth graders design and construct boxes for homeless cats using high-quality, outdoor materials.
In this STEAM project, the students learned construction design skills and how to use power tools. They also learned valuable lessons about helping animals in their local community.
The cat enclosures were donated to the Humane Society of Westchester to be used both at the shelter and throughout the community in areas that need them. Students also got to tour the shelter, hear more cat facts, and meet some of the pets available for adoption.


Teacher Spends Retirement Caring for Kitties
Kitty loving educators don't stop making a difference when they leave the classroom. A retired teacher from Wisconsin is spending his retirement volunteering at the Safe Haven Pet Sanctuary in Green Bay.
After 35 years of teaching students, Terry Lauremen now spends six days every week going to the shelter to spend time with the cats who are living there. He starts each visit by brushing every cat's fur. He told ABC 7 Chicagothat "it feels good to them and they like to be brushed."
Laureman also likes to nap with the kitties curled up in his lap or by his side. Photos of him sleeping with the cats have gone viral on social media and even with the all of the publicity, he has simply asked that donations be made to the shelter.
The former educator has adopted many cats from the shelter himself. Honestly, what better way is there to spend your golden years than napping with cats in need?
Do you know any cat loving teachers who are making a difference in the lives of their students or community? We'd love to hear about them!
Leave a comment for us below. And, to all of the teachers, thanks for all you do and have a great school year!


Web Accessibility