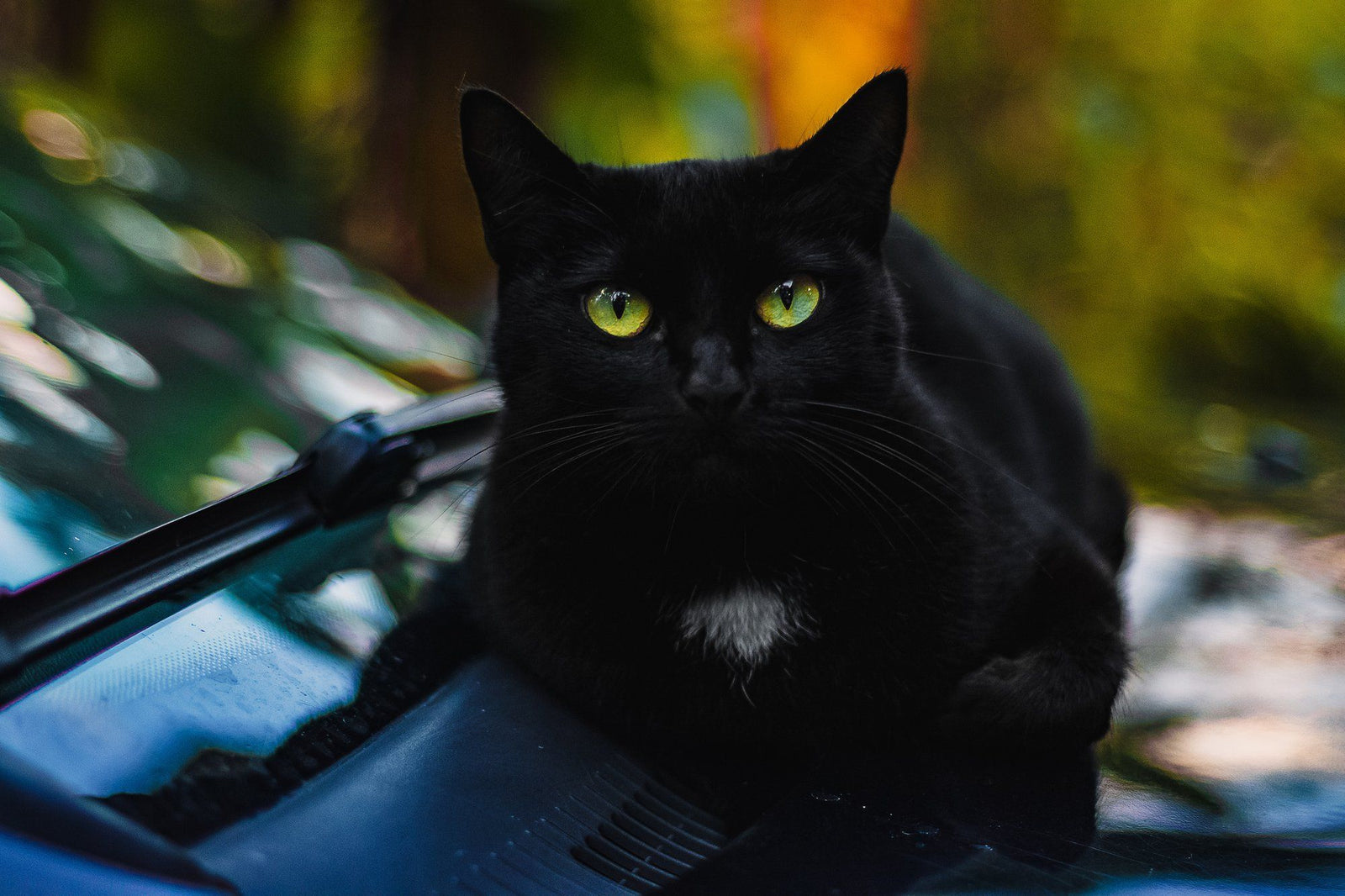 Cats are undoubtedly the crowned champions of internet distractions. Hilarious kitty memes and goofy cat stories fill up your feed and provide the purr-fect excuse to not check that email inbox or clean your kitchen. These cool cats and their crazy kitty antics provide a smile even on the dreariest of days.
Fat cats, heroic cats, musical cats, grumpy cats, and even mischievous cats grab our attention and steal our hearts. Those feisty felines also say a lot about the unique pet parents that care for them.
Research published in the Journal of Veterinary Behaviourshows that pet personalities are an actual reflection of their human family members, so if your cat has a few cute quirks, you may be looking in the mirror!
In all seriousness, our feline friends — no matter how crazy-making — keep our worlds turning and stories of their whimsies and triumphs are always endearing.
Here are a few of the wonderfully weird cat tales (or tails) of 2019 so far.


New York's Finest Felines
New York City is known for being home to some of the planet's most unique humans, but who knew it was also home to some of the most remarkable felines as well? In the city that never sleeps, you can find cool cats of all shapes and sizes.


NYC's Famous Fat Cat
On April 5, 2019, Barsik was put up for adoption at the Animal Care Centers of NYC because his human parents were moving and couldn't take their dear big boy with them. Barsik is a 41-pound kittyand a New York native. While this big ball of fluff is full of personality, his vets have recommended he lose a bit of weight to ensure he leads a long, healthy life.
Soon after, Barsik was placed with a Manhattan rescue group where one of the volunteers stepped up to become his foster mom and vowed to help him lose the weight in a healthy way.



Barsik — who was too large for any of the kennels at the rescue — weighs over twice as much as he probably should. According to the Cornell University College of Veterinary Medicine, cats are generally considered obese when they weigh 20% or more than their normal recommended weight.
You can follow Barsik the cat's weight loss journey on his Instagram and help cheer him on virtually as he sheds the pounds and eventually finds his forever home.


Brooklyn Kitty on Guitar
When you get done checking out Barsik on Instagram, you can hop on over to Twitter where, on June 3, 2019, Brooklyn journalist Chelsey Coombs posted a video of her musically-talented kitty strumming away on her guitar.
She posted the video with the caption, "My cat wakes me up every morning (and at 4:30 AM sharp) by playing my guitar." Classic kitty, right? He ignores you all day and then wants to serenade you before the sun comes up.


As the first video went viral, Coombs posted a follow up clip of her kitty "singing" as well, with an invitation to donate to the Grove City Area Pet Rescue— where you can help save more kitties like hers. It's so refreshing when cats use their talents to promote good work.
The journalist also put in a small plug for her own musical videos on YouTube — as if you needed more proof that cats mimic their human parents.


Cool Cats of California
Cats are known for being independent, but two kitties in Silicon Valley are taking the loner life to the extreme.
In a 425-square-foot abode in San Jose, tabbies Louise and Tina live alone in an apartment complete with a scratching post, couch, and Apple TV. Their $1,500 monthly rent is paid for by Troy Good.



The landlord, a friend of Good's, takes excellent care of the cats and says it's actually easier having cats as tenants, but feels bad since real estate is so scarce in the Bay Area.
According to Good, despite the lack of kitchen in the studio, the cats "definitely have the nicest cat apartment in Silicon Valley."


Kitty Across the Pond
Walter, a 9-year-old cat in the U.K., is up for a Hero Cat award after learning to wake up his diabetic pet parent when her blood sugar gets too low while she's sleeping. Unlike some animals with similar skills, he has never been through medical emergency detection training.
Walter learned when she was about to suffer from a hypoglycemic attack simply by watching his mama, Hazel Parkyn, sleep.
According to Hazel, the kitty "may have saved my life many times over." Walter can sense when her blood sugar is dangerously low and pats her on the face until she wakes up.
The National Cat Awards are an annual celebration of real-life stories of heroic and loyal kitties. If Walter wins his category, he'll have a shot at being named "National Cat of the Year" in the U.K.
Have you read any particularly cat-ivating heroic kitty stories recently? We'd love to hear about them! Leave a comment or link below to tales of your own cool cats.


Web Accessibility