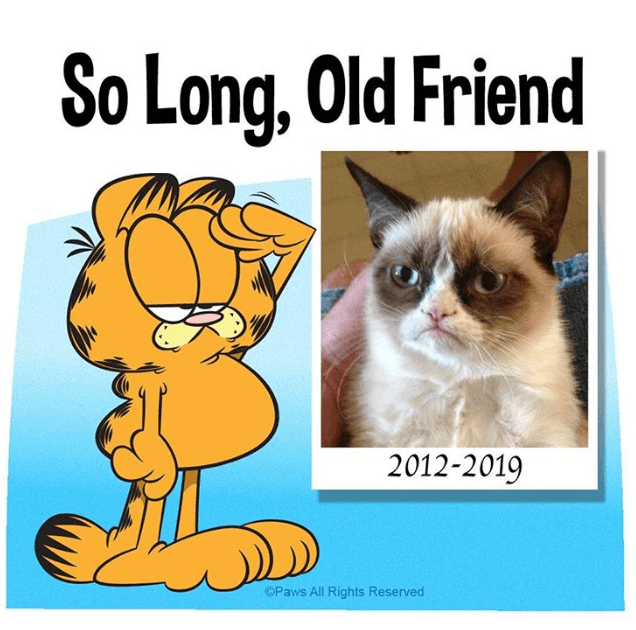 Grumpy Cat. Her name says it all. She was a beloved online sensation with a downturned mouth that made everyone smile.
Her adorable furry face was full of personality. Though she likely never knew how much the world loved to look at her miserable mug, Grumpy Cat memes and online viral videos put this famous feline's net worth at $100 million.
Sadly, on May 14, 2019, Grumpy Cat – whose real name was Tardar Sauce – died of complications of a urinary tract infection (UTI). At only 7 years old, Grumpy Cat was taken from us and, more importantly, her owner far too early.



Urinary tract infections in cats can cause serious health problems. Since cats are good at hiding signs of urinary tract disease, it's important to know how to prevent and treat cat UTIs.
Here's what you need to know to protect your fur baby from the agony of UTIs.

Who's most likely to get a UTI?
Urinary tract infections can affect cats at any age. However, if a young cat is showing signs of a UTI, there may be a more serious problem like kidney disease or feline idiopathic cystitis.
Older cats and females are more likely to get UTIs. However, UTIs in male cats are far more dangerous simply because of male anatomy.
Male cats have a narrower urethra than female cats. When a UTI occurs, the bacteria can cause a change in your cat's urine pH. High pH can lead to the formation ofcrystals in cat urine. If those crystals become lodged in the narrow urethra of a male cat, it can cause a blockage.
A blocked urethra is deadly and should be treated immediately by a veterinarian.

Signs & Symptoms
To prevent UTIs and complications, it's crucial that pet parents know what to look for when a urinary tract infection first strikes.
When cats suffer from urinary tract disease, they often show signs of difficulty urinating. For example, your cat may feel pain when trying to urinate in her litter box, so she may start to associate the litter box with pain and try to urinate outside of the litter box.
Other signs of painful or difficult urination include:
Visiting the litter box more often than usual
Spending a longer than usual amount of time in the litter box
Visiting the litter box but not leaving any deposits
Blood in the urine
Attempting to urinate in other parts of the house
Drinking more water than usual
Not eating as much as usual
`
Detecting & Preventing UTIs
The best way to know if your cat is at risk is by using PrettyLitter. Because bacteria can change the pH of your cat's urine long before your cat starts showing outward symptoms, PrettyLitter can give you a heads up.
If your cat is using PrettyLitter, the granules will turn blue to indicate that your cat may have a urinary tract infection or other health problem.
Taking steps to prevent urinary tract infections in your cat is crucial. Start by always keeping the litter box clean so bacteria doesn't have a chance to spread. Your cat's diet is also a contributing factor. Diabetic and overweight cats are at greater risk of urinary tract disease.
Some cats can experience urinary tract disease as a response to stress. Playing with your cat, letting her get plenty of exercise, providing perches and hiding places, and offering at least one food and water bowl per cat are easy ways to reduce stress.
If your cat is going to be facing some changes in the household - like the addition of a new pet or a baby - make the transition as easy as possible.


Treatment
If you suspect your cat may have a UTI – such as if your PrettyLitter appears blue, green, or red – take her to the vet immediately. Treating cat urinary tract infections can be a simple process if the problem is caught early.
Your vet will likely recommend dietary changes that will prevent UTIs and the formation of crystals in the bladder. If your cat is suffering from a blockage, she will most likely require hospitalization to drain the bladder and safely remove the blockage.
Some cats are more susceptible to urinary tract infections than others. A cat that has had one UTI is more likely to have another in the future. Monitor your cat's urinary tract health with PrettyLitter so you're always three steps ahead of the problem.
Have questions about feline UTIs or other cat health problems? Let us know in the comments below and we'll do our best to help.


Web Accessibility