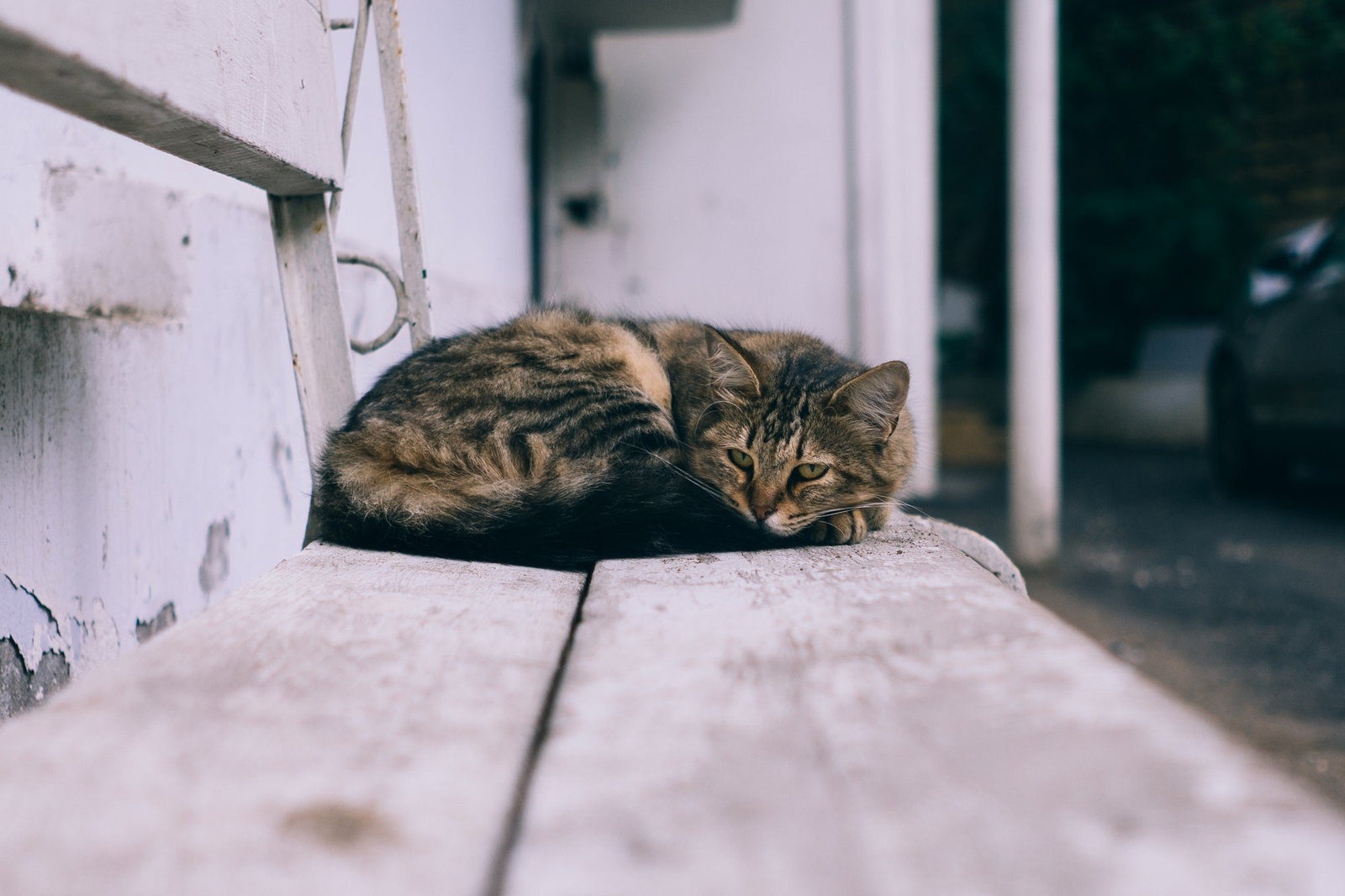 In many communities, a feral cat becomes a community cat when several neighbors band together to care for the furry wanderer. Community cats may not always be suited to a permanent home, they do need the love and care of the neighborhood to survive their street lives.
According to the Humane Society of the United States, there are likely 30-40 million independent "outdoor cats" in America alone. Some of them are pets allowed to wander free by their pet parents, but most are lost cats or feral cats born "in the wild," so to speak.
These free-roaming fur babies face numerous challenges in their lives in the great outdoors. Many don't make it out of their kitten years and, if they do, their average lifespan is only two years.
However, according to the American Society for the Prevention of Cruelty to Animals (ASPCA), "If a cat is lucky enough to be in a colony that has a caretaker, he may reach 10 years. Community cats who live in a managed colony—a colony with a dedicated caretaker who provides spay/neuter services, regular feedings and proper shelter—can live a quite content life."
You've undoubtedly seen unclaimed felines wandering about your streets, and it's important to have an understanding of the challenges they face and how we can best help these fur babies.


The Challenges of a Community or Feral Cat
Because community kitties don't have a specific home to call their own — and for most, that's okay — they face different difficulties than our indoor fur babies. This doesn't mean their needs aren't worth our concern though. Community cats may have adapted to living on their own outdoors, but life is far from easy for them.
Specifically, community cats face:
Varying and extreme weather conditions — sleet, snow, rain, storms, summer heat, winter cold
Poor nutrition or possible starvation
Infection or illness
Attacks by other animals
Harm and elimination by vehicles
As reported by the ASPCA, "almost half of the kittens born outdoors die from disease, exposure or parasites before their first year."
These felines need help from the neighborhood and the community at large to survive the streets.



How Your Community Can Help
With so many community cats roaming free, there's the constant question of how local officials should handle the issue. The Humane Society of the United States reports, "Community cats are the most significant source of cat overpopulation in this country."
Research has shown that relocation and elimination are neither effective nor humane ways to address the situation. ASPCA and many other organizations endorse the
"Trap-Neuter-Return" method (TNR) as the best way to reduce overpopulation of community cats.
According to the ASPCA, the TNR method involves humanely trapping community cats and allowing trained vets to safely spay or neuter them. Kitties also get their proper rabies vaccinations before being returned to their cat colony.
Many cat communities are fortunate enough to live with the assurance that a colony caretaker will provide food and adequate shelter from the elements when needed.
If you're interested in becoming a caretaker, there are several resources from municipal leaders on managing community cats available through The Humane Society of the United States.


Small Steps Make a Big Difference
There're many ways that you as a community member can purr-sonally help these cats, as well.
For one, you could become a community colony caretaker. These friends of the felines help keep an eye on the kitties by providing food, water, and shelter when needed. They put out some extra cat food, open their garages on cold nights, or build community cat houses.



Also, you don't have to do it alone! Most community cat colonies have multiple caretakers. Recruit some feline-loving neighbors to team up with you and rotate responsibilities.
You can also contact your local shelter or animal foster groups to see where you can pitch in there. Another option is to team up with an organization that advocates for and assists community cats by donating time or resources.
Help your neighbors become better kitty friends by showing them patience, answering their questions, and helping to address their specific concerns.
Make sure your community understands the benefits of TNR and why this strategy is best for all members of the community – two- and four-legged alike.
Do you have a feral cat or community cat in your neighborhood? How have you gotten involved? We'd love to hear from you and learn more! Share your story below in the comments.


Web Accessibility