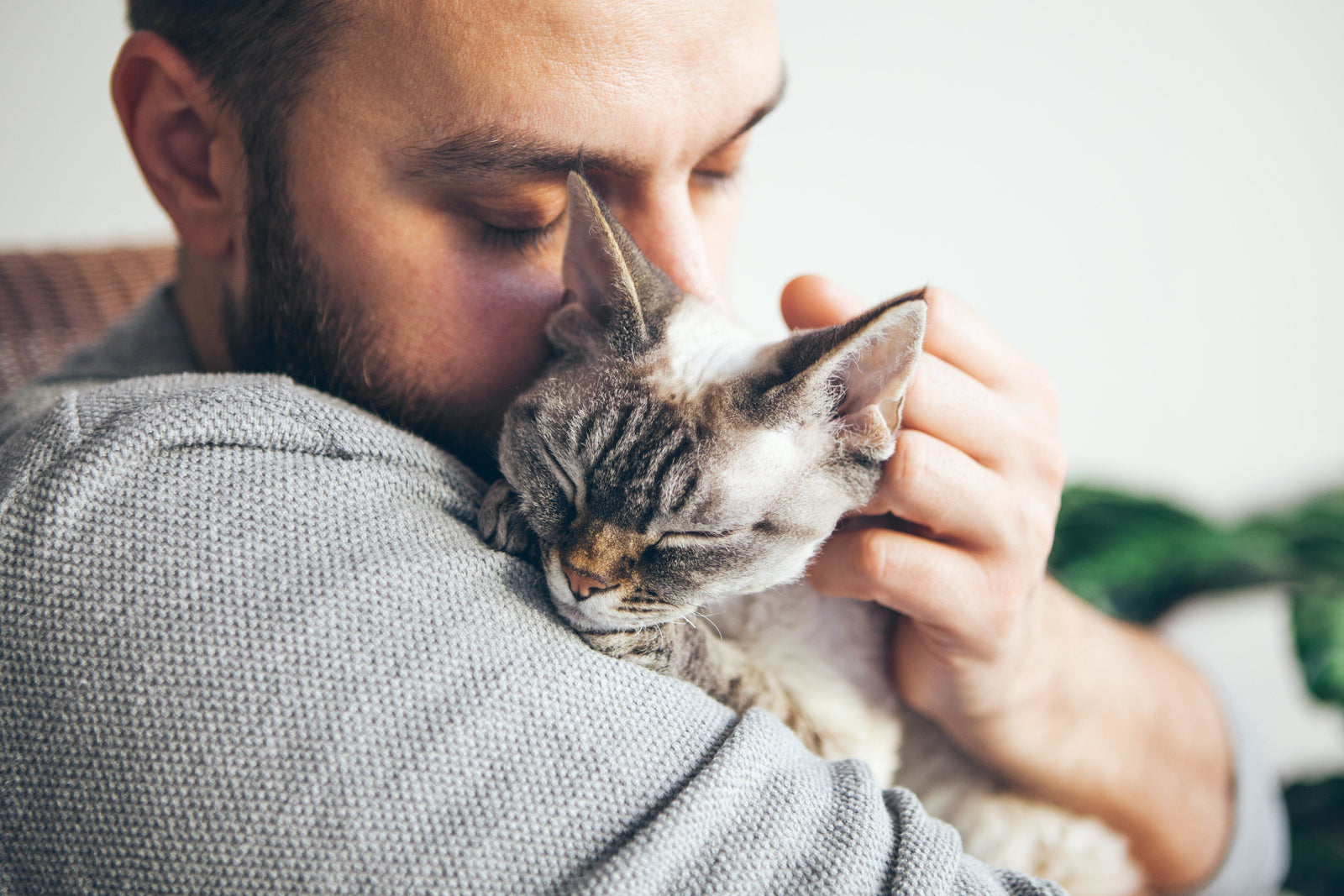 October is fast approaching… which means that autumn, the season notorious for leaves changing colors, pumpkin spice lattes resurging from hibernation, and Spirit Halloweens popping up at local strip malls, is already upon us. While everyone seems so focused on spooky Halloween costumes and festivities, another not quite as spooky-- yet just as exciting holiday (at least for cat lovers) lurks right around the corner. That's right, National Cat Day, your cat's very own holiday, is October 29th!Meowww... have you given any thought about how you and your furry friend are going to celebrate? Here are some fun ideas!
Throw a Purrrrrty!
Put your kitten heels on! What better excuse to fill your house up with cats galore than by throwing a cat-themed party to celebrate this fun holiday? Send out invitations to all of your cat-loving friends and get together to celebrate your furry friends! A cat-shaped cake for you and your friends? Wonderful! A little celebratory tuna (or chicken)-flavored snack cake for your cat and their friends? Even better! You can even buy a few kitty piñatas filled with catnip and let the cats have it! The party pawsibilities are truly endless!
Cat Photo Shoot!
Grab your camera, fuzzy cat ears, face paint, and furbaby because a photoshoot is a purrfect way to cherish these meowmeries forever! Don't be shy, post them with the hashtag #NationalCatDay and share the love online with other cat lovers far and wide! You might even want to hire a professional pet photographer to capture the celebration and magic! (This is also a fantastic idea for the a-fur-mentioned kitty party, above.)
Adopt a Furry Friend!
There are so many ways one can celebrate this purrfectly joyous and a-meow-zing holiday. Still, for those of you longing to be a cat parent, either for the first time or once again, a truly amazing way to celebrate is by adopting your very own feline friend! 
Give Back at Your Local Animal Shelter!
Another way to celebrate and give back this holiday is to help out your local animal shelter! Volunteering is not only good for the soul, but it's also especially fruitful when it's centered around animals in need. Contact your local shelter and offer to volunteer by playing with cats awaiting adoption and assisting with anything else the shelter may need help with, like cleaning their cages and litter boxes!
Tired of your home smelling like you have a cat?
15% off PrettyLitter
Try it today
Use code:
PRETTYBLOG Treat Your Kitty to Special Treats!
It can't be your cat's favorite holiday if you don't give them something special! Whether you buy them some salmon, chicken, or beef flavored dry snacks, bake them some tuna cookies, or feed them catnip-infused goodies, gifting your cat some yummy treats is a must when it comes to making National Cat Day a lot more special.
'Tis the Season for Gift Giving!
Maybe your cat's love language is receiving gifts! Well, National Cat Day is the perfect day to give your kitten a brand new toy, scratch post, or cat tower as a gift of appreciation for the furry friend in your life.
Visit a Local Cat Café!
Okay, so this one's for those cat lovers who are privileged enough to live in a city with a cat café. Nowadays, they are really sprouting up just about anywhere, so you might be one of those lucky people who live in a city with a cat café or more! Cat cafés are a cute way to celebrate National Cat Day because you can enjoy a nice beverage while lounging with some of the coolest cats in town! 
Have a Kitty Spa Day!
Your cat loves it when you rub, pet, and massage them. So why not slice up some cucumbers, wrap a small, warm towel around their head, and pampurr your cat like the royalty they are by treating them to their very own spa day? Spa time can also include brushing their fur to get rid of excess hairballs and fur. Just about everyone loves to be pampurred, especially your cat! They deserve nothing but the best!
Give Them Some New Purrspective!
Your cat loves to climb and explore new spaces. So stack up some boxes, put up some wall shelves, or attach a window perch so they can climb up and try out some new spaces and perspectives while also promoting playtime and exercise! Even better is to train your cat to walk on a leash and start exploring the outdoors. Take your kitty on grand adventures with you.
Don't let National Cat Day be just another day for your cat. We hope that these ideas will not only help you find ways to celebrate but also inspire you to make National Cat Day as special as pawsible for you and your furry friend!